A simple visit can save lives
One of our Bush Chaplains in Western Australia, David, shared the story of Susan (not her real name), one of the people he visits as regularly as he can.
Susan's home was split apart by Cyclone Seroja back in April 2021. She still doesn't have a roof. It took 16 months for her to get her power and water turned back on. David says she has "half a house peeled off".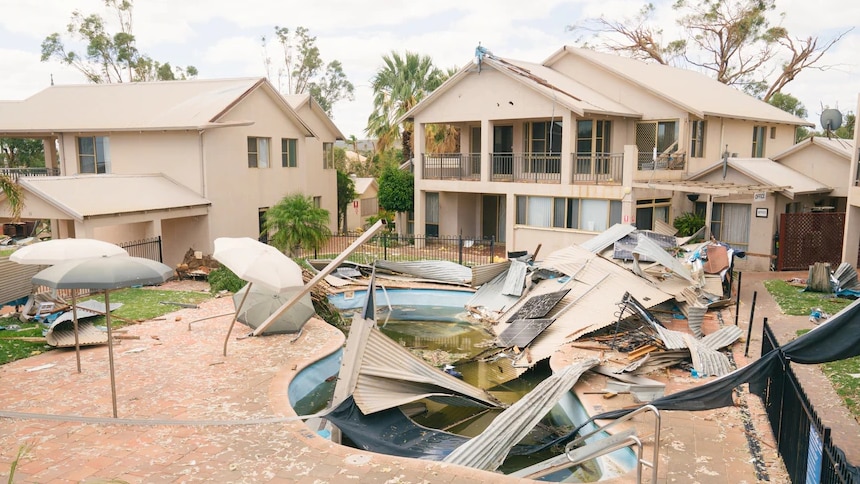 Cyclone Seroja damage report calls for WA area around Kalbarri to be classified as cyclonic – ABC News
Susan is deeply traumatised by the ongoing ordeal.
She can't just sell up and leave, because her home is still a wreck. She can't get the roof fixed, because of red tape with the insurance company. She's getting older, and she's stressed about how she'll continue to run the property on her own.
She's an incredibly strong, capable woman, but she often feels overwhelmed by the never-ending stress of it all. 
And she doesn't know how she'll go on.
Now, Susan needs a lot of things. She needs a roof, sure. But what she truly needs right now, before she reaches that point of no return, is someone who can be there for her.
She needs someone who cares, who will listen without an agenda, who can stand alongside her in her distress. She needs to feel heard and held and cared for. 
When we're in distress, we want human connection.
Not a virtual, online process to jump through. We need someone to physically sit beside us, and be there for us, human to human.
People in living on the land desperately need this face-to-face support. Suicide rates in rural areas are twice as high as in metropolitan areas.
Many don't have access to other support services, not like those of us in the city.
While telehealth and online services do exist, internet and phone connections can be patchy in many remote areas.  Even in the towns which do have a psychologist or mental health support services, access is difficult. 
In Susan's area, we have two Bush Chaplains: David and Ric.
Ric told me about the very first time she went to see Susan. 
"When I visited, she said the house was still too much of a mess to invite me in, so we sat on the veranda under a hastily repaired roof.

"I took some chocolate muffins and when I offered them, she burst into tears. We talked for one and a half hours and then prayed together. Many tears were shed. 

"Susan explained that no one had come to visit just to sit and listen to her."
Since that first visit, Susan has received regular visits from David and Ric. David explains:
"It's a burden being shared,

"We just chat about her life, what's happening, her health issues, her little dog who's going blind.

"I put her in contact with support services, so she can get further help if and when she needs.

"The most impactful thing I can possibly do is simply stand with her in that mess."
Our Bush Chaplains are among the few on the frontline of mental health support and suicide support and prevention in rural and remote Australia.

They don't come with clipboards. They come to have a cup of tea. A good, proper chat.
They bring a listening ear. They bring understanding and compassion. They bring unconditional love. And they make people feel they are not alone.
Bush Chaplains are a reminder that kind people like Frontier Services supporters are there for our friends in the bush, standing beside them, even if you can't be there in person.